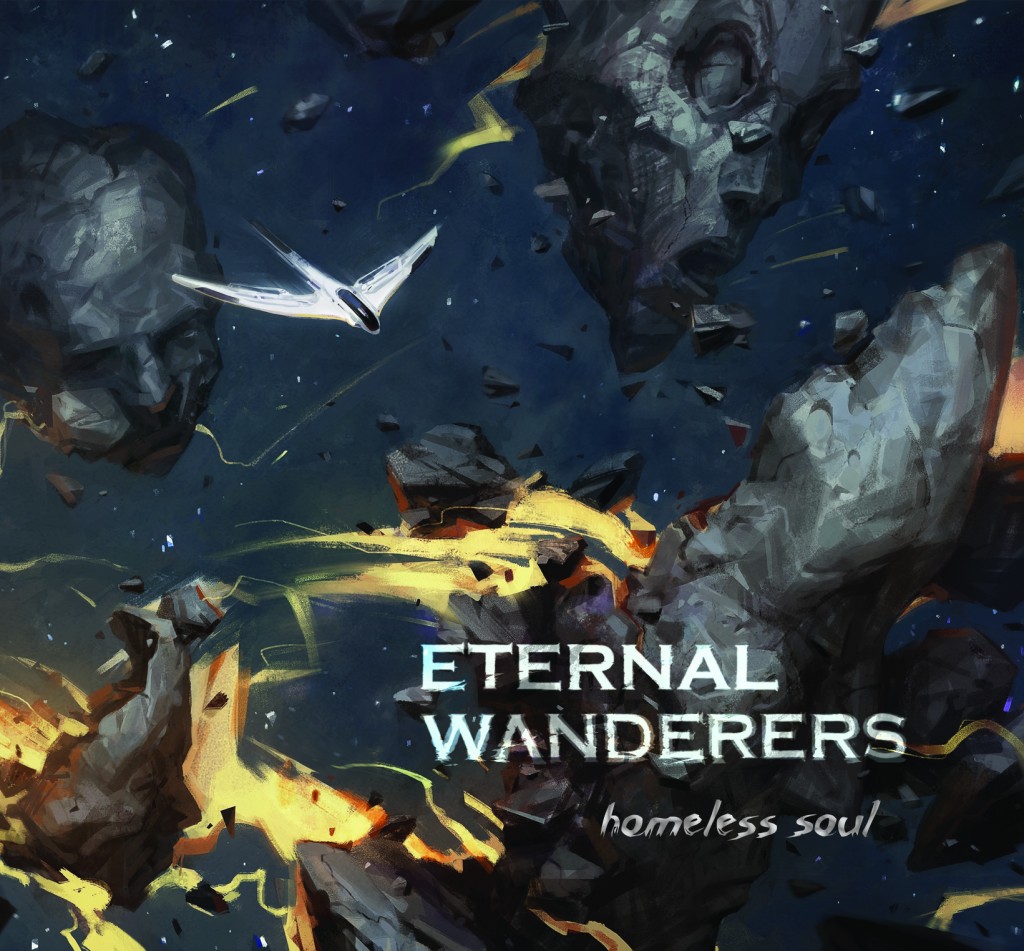 Year: 2020
Genre: progressive rock, art rock
Mixing: Dmitry Shtatnov
Mastering: Fergal Davis
Track list:
1. Invested with Mystery (Prologue)
2. Eternal Wanderer
3. Transformations
4. Meteor
5. The Cradle of a Hurricane
6. I Wanna Give My Life for You
7. Chaos of Reason
8. In Search of the Antiworld
9. Homeless Soul
10. Invested with Mystery
The story of the title song Homeless Soul, echoes of which can be found in some other tracks, is about the cataclysm that led to the death of the planet. Thousands of homeless souls were thrown into the cold silent space without hope of ever finding shelter and peace. The song is a monologue of one of them. You can imagine its state – endless horror, fear, confusion, a sense of hopelessness. And around it, a rain of asteroids – the remnants of a lost planet…
Invested with Mystery
Many thousands of years, shrouded in mystery, the mountain rises. Immersed in silence, it contemplates what is happening around, and thinks about the all-powerful time to which everything is subject. But even time can never overcome light and love, as long as there are those who keep them in their hearts.
Lyrics>>>
Eternal Wanderer
She is the cosmos queen, her world os loneliness, her life is wandering. She is going into the unknown, drawn by a call from afar. She is young, and death will never come to her. She will wander like this forever.
Lyrics>>>
Transformations

Like all living things, the cosmos is subject to changes that take place forever. Galaxies will collide, new stars will be born, and a new dawn will rise before someone's eyes and strange flowers will bloom, long after we are gone…
Lyrics>>>
Meteor

Space ballad, the moment of the meteor's fall, captured in the mind.
Lyrics>>>
The Cradle of a Hurricane
    i. (Intro) Ocean, the cradle
    ii. Illusive calm on the water
    iii. Perturbation and birth
    iv. Swirling faster and faster
    v. Collision with land and breaking apart
    vi. Aftermath
The planet and nature are inseparable things, like processes inside a living organism.
Hurricanes are one of these phenomena that has mysticism and power, a cycle of life,
born in the illusory calm waters of the ocean.
I Wanna Give My Life for You

An excerpt from the story of the death of the planet, after which homeless souls scattered through space. The monologue of one who was confused and depressed, but a few minutes before death suddenly realized the craving for life in spite of everything…
Lyrics>>>
Chaos of Reason
About the inner anxieties of a person against the background of a cyclical kaleidoscope of urban rhythm.
Lyrics>>>
In Search of Antiworld
A philosophical melancholy instrumental ballad about the search for the antiworld, for each one their own.
Elena Kanevskaya: vocals, keyboards and synthesizers, samplers, theremin
Tatyana Kanevskaya: guitars, backing vocals, keyboards and synthesizers, samplers
Dmitry Shtatnov: bass, keyboards and synthesizers, lead vocal (9), backing vocals, samplers, sitar, custom DSP algorithms
Sergey Rogulya: drums, percussion
Voices for In Search of the Antiworld: Zhenya Kanevskiy, Kostya Shtatnov
Violin for Meteor: Andy Didorenko
Music and lyrics: Elena Kanevskaya, Tatyana Kanevskaya
Produced by Elena Kanevskaya, Tatyana Kanevskaya, Dmitry Shtatnov
Mixing: Dmitry Shtatnov
Mastering: Fergal Davis
Cover art: Alexander Davtyan
Photo: Vladimir Volkov