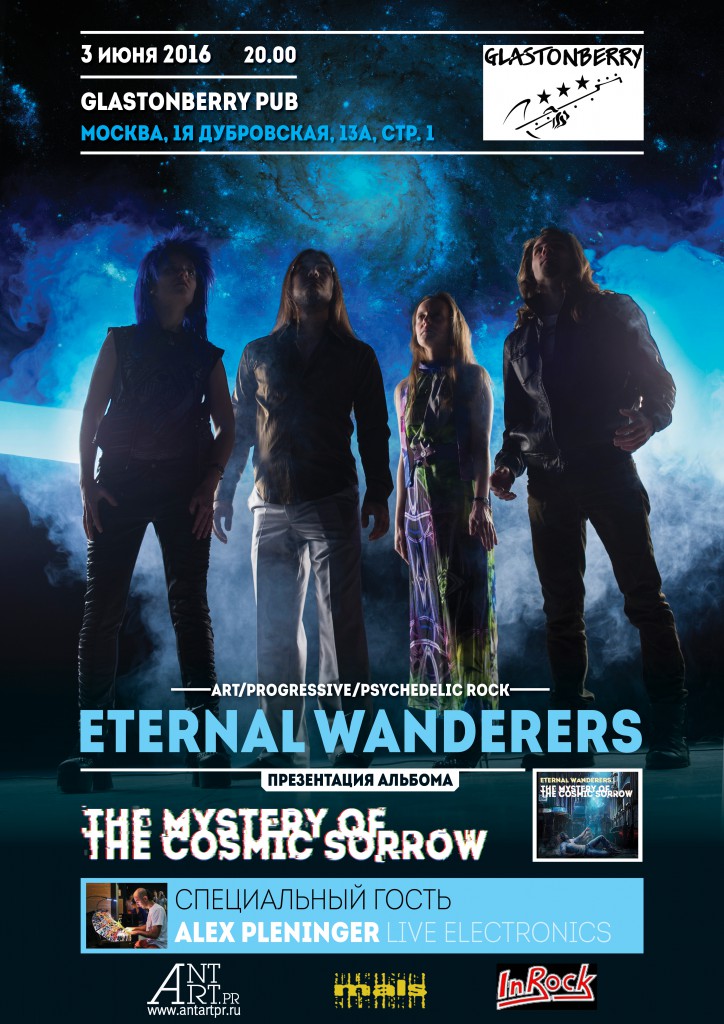 On June 3d EW will present the live version of the recently released album "The Mystery Of The Cosmic Sorrow".
The specal guest of the concert is a well-know Moscow composer and music engineer ALEX PLENINGER, who will present the set of electronic improvisation.
Meeting place: Glastonberry Pub.
Address: 13A, building 1, 1-ya Dubrovskaya st., Moscow.
Start at 20:00.
Follow the information: