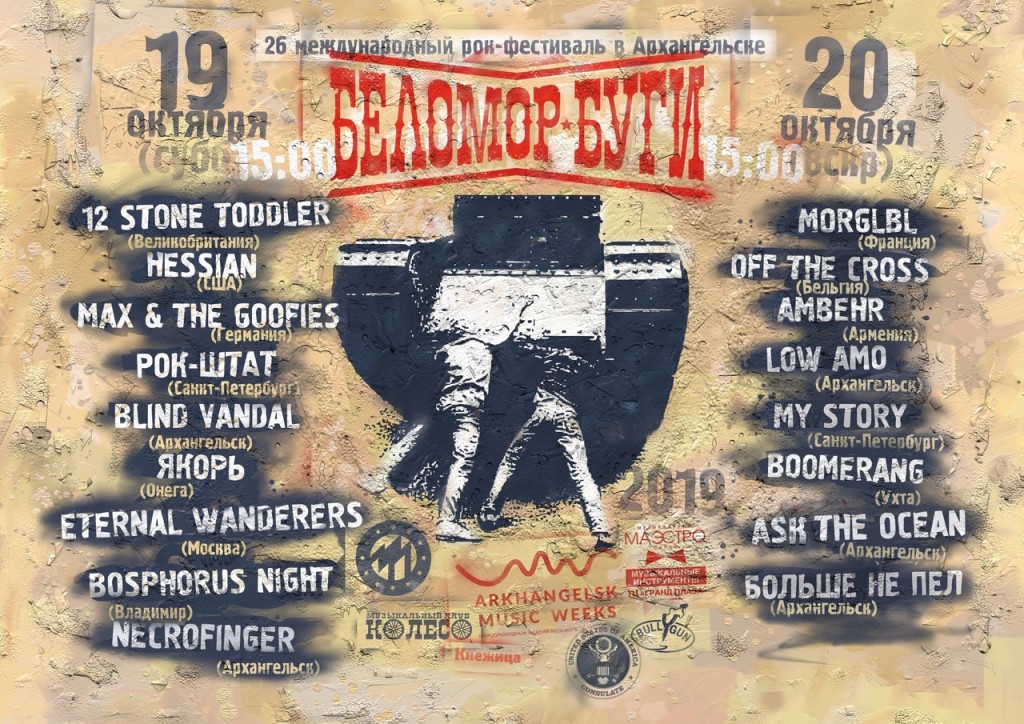 On October 19th Eternal Wanderers will perform at the 26th international rock festival Belomor-Boogie 2019!
The festival will be held on October 19th – 20th 2019 (Saturday – Sunday) in Arkhangelsk, Russia in the entertainment complex "М33″ (Moskovsky avenue, 33).
Detailed information and booking tickets on the official website of the festival.