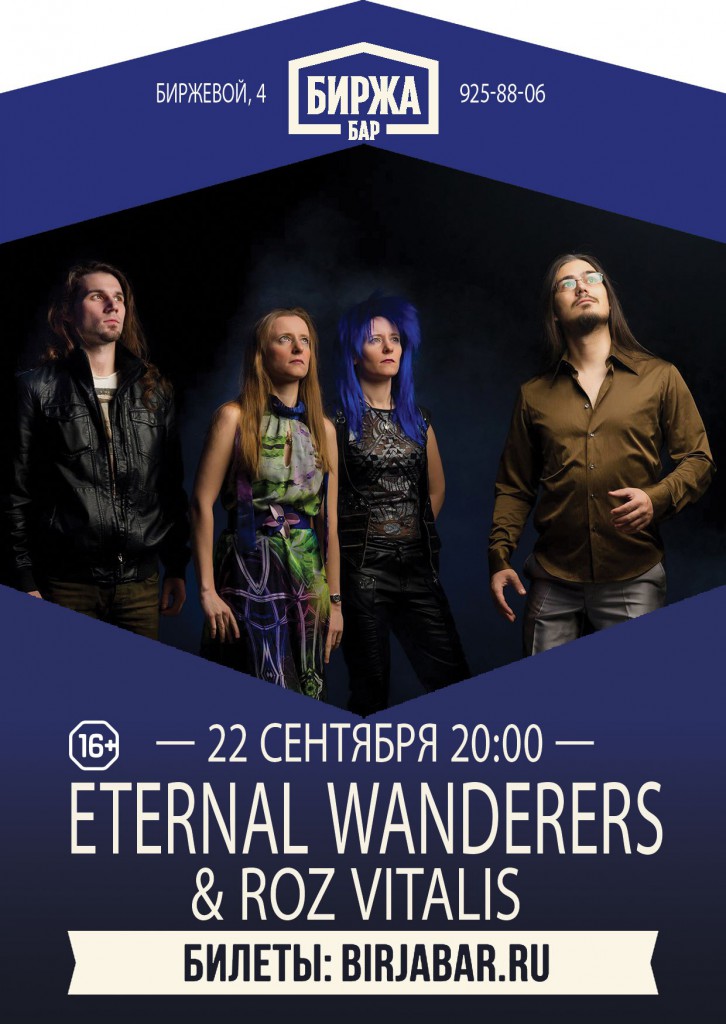 For the first time in St. Petersburg – Sep 22 – will perform the famous Moscow art-rock band ETERNAL WANDERERS. The band plays "the mix of art-psychedelic rock, electronic and sympho-electronic experiment", and has released three studio albums at the Moscow label MALS RECORDS. The latest of them, the double CD "The Mystery Of The Cosmic Sorrow", has been released in 2016! At the concert EW will play songs from the new album and the earlier albums.
Song of ETERNAL WANDERERS – "about Joy and Sorrow, Life and Death, about infinite Space, about the labyrinths of Consciousness, about Eternity, about the Beauty of the human soul and distant stars, about untimely vanished beautiful worlds where reality and fantasy merge into a single whole…"
Another participant of the concert will be the St. Petersburg band ROZ VITALIS. The band performs instrumental music at the crossroads of avant-garde progressive rock, traditional art-rock and space-rock. At the concert the band will play compositions from the most famous band's albums "Patience of Hope" and "Lavoro d'amore," and the latest material composed for a future full-length studio album.
ROZ VITALIS' metaphysical credo – "through music to the light" and "making music to overcome the chaos."
Tickets on sale: https://radario.ru/events/80760
Start: 20:00
Address: SPb, Birja bar, Birjevoy lane, 4